Lycan Silkroad

Private server powered by FalconGaming!

Lycan Silkroad

Private server powered by FalconGaming!

Lycan Silkroad

Private server powered by FalconGaming!

Lycan Silkroad

Private server powered by FalconGaming!
Jangan Fortress Owner
Verizon
Bandit Fortress Owner
[closed]
LycanSRO
Lycan Introduction:
Hello Silkroad Community! Lycan is a new server developed by FalconGaming Development Team. Our team have been working on silkroad servers since 2012 providing its players with a stable uninterrupted gameplay experience.
Why should you choose Lycan?:
As previously said our team have been developing private servers for almost 8 years now and we are not willing to close it anytime soon in the future. We are going to be adding continuous updates so that we can keep our players base satisfied and make sure that they are enjoying our server.
New Players:
As the server is new, we made few features to help newcomers. Read the thread carefully so you can know how we managed to make it easier for our new players to join us.



Download Links:
Lycan -> Downloads
Contact Us:
Lycan -> Contact Us
Server Rules:
Lycan -> Rules

Cap And Degree → CAP 110 -- D11
The best cap for silkroad private servers with egypt weapons. Hope you enjoy your journey
Races → EU / CH
European and Chinese builds with each other is always good as good as they are well balanced , We have made sure to work on the balance aspect specially for the Chinese race.
Rates → Exp:160x -- Party Exp: 170x
We all know Leveling up is pretty boring. So this is why our rates are kind of high , But so we still do not make your Plvling experience boring we have added a new way which will take you from level 1 to 110 such as quests for new players and lot of things with some fun.
Mastery → EU: 250 -- CH: 330
We have implemented the new iSRO skills system in our update which helps us with the balance between the builds.
Fortress War → Jangan
Fortress War !! The most beloved activity for any SRO player. We have opened 1 fortresses so far [Jangan] to improve the experience with a biggest war. This will change when more players join us if needed.
Max Plus → +20
The max plus on any item in Lycan is going to be +20 with Adv (+18 with no Advanced Elixirs equiped) and you wont be able to go any further than that. A list with the alchemy rates will be included in this thread.
Guild Limit → 20Union Limit → 2Magic Pop → Disabled

We always think about our new players and take them for sure as priority. Being focused on the newcomers we will provide them with the needed Start Items, Auto Equipment System , Power-Level Quests.
Start Items
We have added some basic start items bounded with the new characters that could help the new players with their grinding journey.
Beginners Quests || Auto Equipment || Level Up
We as Silkroad players know how much it is annoying and boring to Plvl and to farm SP and look for new items as drops that could help you in your progress. So we have made our own mobs hunting quests that will reward you with good rewards.
1. Mangyang/Movia Quest (Level 1- Level 40)
2. Mujigi and Penon Quest (Level 40 - Level 80)
3. Tomb General Respawns ( Level 80 - Level 100 )

Title Names Shop
We have added a new NPC full of new titles that you could get for Silk . You can always switch between the titles that you bought using a feature on our website. We hope that you can find the one that suits you the best.
Alchemy
The max plus value on any item is +18 No Adv (+20 with adv). The alchemy system is not easy and not really hard. We have mid rates which will ensure that not everyone will get the max plus in a really short time.
→ We have also added new alchemy items and scrolls that will help you with your alchemy process.
→ [*] Lucky Buff Scroll
You can get this scroll with Job Points , It lasts 10 minutes but giving you a great boost in alchemy..
→ [*] Advanced Elixir Removal
This item will allow you to remove the +2 Advanced Elixir effect from any of your items.
Alchemy Rates
+1
+2
+4
+5
+6
+7
+8
+9
+10
+11
+12
+13
100%
80%
70%
60%
40%
30%
25%
20%
15%
10%
8%
5%
From +13 and higher, it starts decreasing automatically.
Job System
We have focused on the Job part with a new system so it would be more active and more fun to do.
→ [*] Trading
Going for trades is a little different now. You need to know that we updated the Trading Items Stack and pets so it would be only 7 slots for a 5 stars trade. Each one Trading goods costs you some gold.. Profit of any stars trade will be the same as if you had 7 pages stock.

→ [*] Trade Routes
Custom Trade Routes? uggh no . We have kept it easy and simple so you can enjoy the old trading/thieving experience but with a little bit of modifications. The only trade routes working in Lycan are the regular cities, Jangan, Donwhang, Hotan, Constantinople, Samarkand.. As farther you travel, the better would be the reward..
→ [*] Job Suits
We have added new Job suits. Our Job suits are Job level based, you get 5 suits for each Job with different STR / INT MagOptions. You can but the new job suits from the Job NPC in Jangan..
Job Suits
Job Suit Level 3
Int & Str +2
Job Suit Level 4
Int & Str +4
Job Suit Level 5
Int & Str +6
Job Suit Level 6
Int & Str +8
Job Suit Level 7
Int & Str +10
→ [*] Job Credits
We added a new currency named Job Credits. There is a unique NPC full with items that can only be obtained with job credits!. You may be wondering now How can I obtain job credits? Easily! Just doing regular trades you get rewarded with 20-25 Job Credits for each item! With this new currency you will be able to buy Job Suits and a lot of new items on the same NPC.

Where can I obtain my first Job Credits? Easily, you can change job credits for CTF Trophies
on NPC So-Ok in Jangan.
In-Game Currencies
As related we have 5 main currencies in the game. Silk, gold, arena coins, l-coins and job credit. All those currencies can be obtained by doing in game activities. None of those currencies are paids, game is free to play and play to win.
Miscellaneous Features
→ [*] Union Chat Limit
We know how much it is annoying not to be able to participate or join in the union chats specially during events or Fortress Wars. So now we are allowing the Guild Masters to give union authorities to their members as much as they can.
→ [*] Capture The Flag
For sure everyone around knows how CTF works in Silkroad and what is it all about but what is special in Lycan that we guarantee you special rewards upon collecting certain amounts of Ice Trophies. CTF is handled every 3 hours so you can play CTF 8 times through the day. You can exchange Ice Trophies for Devil Spirit(S) grade , Switchers quest parts and Silk Scrolls ..
→ [*] New Elixirs colors
As its added as a cool feature in many other pServer around , we decided to add the new Elixirs colors which make it easier to differentiate between the types of elixirs.

There are alot of special features that we worked on in Lycan so we can give our players a unique experience and to have a lot of activities to go through. Starting from Special Jobbing Events and Group Job PvP SO-OK related events and other more things that will keep the server activity on its top.
→ WarEvent [HOT]
This an amazing event that we enjoyed doing and introduce it to the players in its new form. The WarEvent. This event is simply. 3 Teams will be chosen randomly and you have to fight to win. This is the basic idea of this event but lets get on how it works in detail.
First, the event is held 3 times a week , How?. Basically you will register when the registration to the WarEvent is opened by sending the command !warevent and you will be assigned to one of 3 teams [White , Blue , Red]. Registration should be done everytime you are going to join the event & You cant register if its not the WarEvent registration time.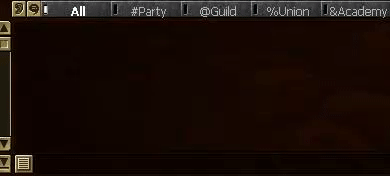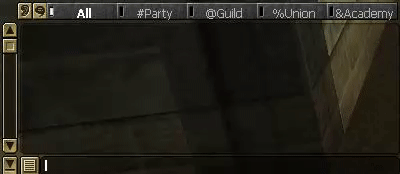 Once you are done with registering , you can teleport to the WarEvent Arena from the main portal in Jangan. As soon as you teleport you will be wearing the Cape of the team that you are assigned to . All the players of your team and the other teams will be teleported to that same area and all what you need to do is to kill the enemy team players. You will only get points for the first 2 kills on each player after that it wont count so its not abusable. The team with the most kills will be rewarded with individual prices and the whole winning team gets also rewarded with a "WarEvent Champion" title. The duration of The WarEvent is 20 minutes, So make sure to get in there to win the awesome rewards with your team.
→ Battle Arena
We have enabled the Battle Arena events as its adding alot of activity to the server where players can join each other and have fun in a party vs party action in different events. We have enabled all of the Battle Arena types like Party Battle Arena , Guild Battle Arena , Job Battle Arena and Random Battle Arena. We have made changes to the rewards that Battle Arena gives that its should be worth playing. You can play Battle Arena every 4 hours everyday. We will provide you with tables with the Battle Arena Event Type days and their timings and what rewards do they give down below .
Party Battle Arena
Saturday & Monday
Job Battle Arena
Sunday & Wednesday
Random Battle Arena
Tuesday & Friday
Guild Battle Arena
Thursday
→ Avatars
There are some custom made Avatars that you can only get during events and weekly PvP and Unique Killing Competitions that we announce on our Facebook Page and Discord.
Looking forward to look different that the others?. We are having also Flying Avatars that you couldget for free on our events. Wearing it will give you the flying animation like the one with Devil Spirit.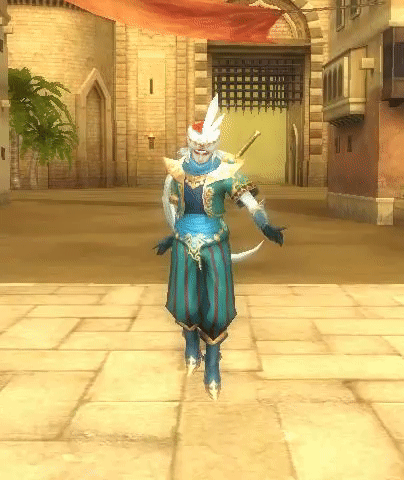 Server Events
→ [*] In-Game Events
We know that events are necessary to keep the server activity up and that we make sure that our players always got some entertainment beside the game features and quests. So we have a couple of Events that our team hosts which you can join and win awesome rewards. Some of those events are held on weekly basis and some of them are held randomly. We are leaving a schedule with all the server events so you can know their timings and rewards.
STR/INT Unique Master
Unique Kill
x
UniqueMaster Title, Lycan VIP Premium
PvP Master
PvP
x
PvPMaster Title , Rare Avatar
Best EU/CH Char
PvP
x
Best[EU][CH] Title, Lycan VIP Premium
WarEvent
Monday, Wednesday, Friday
X
INT/STR Lycan Unique
Everyday
X
Capture the Flag
Everyday
X
Our staff members do also host a lot of other different events throughout the day with random rewards.
The events are:
- Lucky Critical
- Kill The GM
- Hide and Seek
- Search And Destroy
- Random Lucky Party
- Normal PvP Events
- Find My Stall Event
- Party vs Party Job War Event
- Party vs Party Unique Event
- Guild War Events if requested
- Guess My Cape Event
- Last Man Standing Event
And we are also developing our own Automatic Events Bot soon which will contain a lot of events that would be triggered automatically at specific times during the day.
→ [*] Offline Events
→ [*] Facebook Share Event
As we are aiming to get more and more new players so we can increase our players base and also they can enjoy the awesome long term Lycan Server . Therefore , we will be hosting many Share events on our Facebook page by which we can get new players to the server and you can get good rewards in return.
→ [*] Video Making and Streaming
You are a good at making Videos ? or maybe you are interested in streaming ? Send us your video links about Lycan and your activities there and we will evaluate them and you should be rewarded on how good was your work. If you are a streamer you are going to be getting a special rank on our Discord Channel and a Special Title name too inside the game.